Last Updated on June 21, 2023 by Sandra Adamson
Nova Scotia Barn Wedding Venues
If you don't know already, I LOVE rustic Nova Scotia barn wedding venues! It only took me twelve years to discover how much I love rustic style weddings, barn or otherwise. Infact, many of these locations I am about to share are on my bucket list. If you're planning a barn style wedding we absolutely have to chat! Even if I've already shot a wedding at your venue, we need to chat! This is going to be one of those blog posts that will always be "in progress"! Any rates or capacity numbers listed are current when this blog post first published but are subjected to change at any time.
Hatfield Farms is located right here in the HRM. If you are really looking for rustic barn weding venue close to Halifax this is the place. I loved the entire grounds at Hatfield Farms, it's so rustic! The outdoor ceremony grounds with white wedding arch style trellis, overlooks a beautiful lake. Of course, I personally, love the horse drawn carriage! These images are from a wedding back in 2009 but that horse and carriage wedding photography image is still one of my all time favorites! That's the way to make an entrance to your wedding ceremony.

Capacity 250; Starting at $800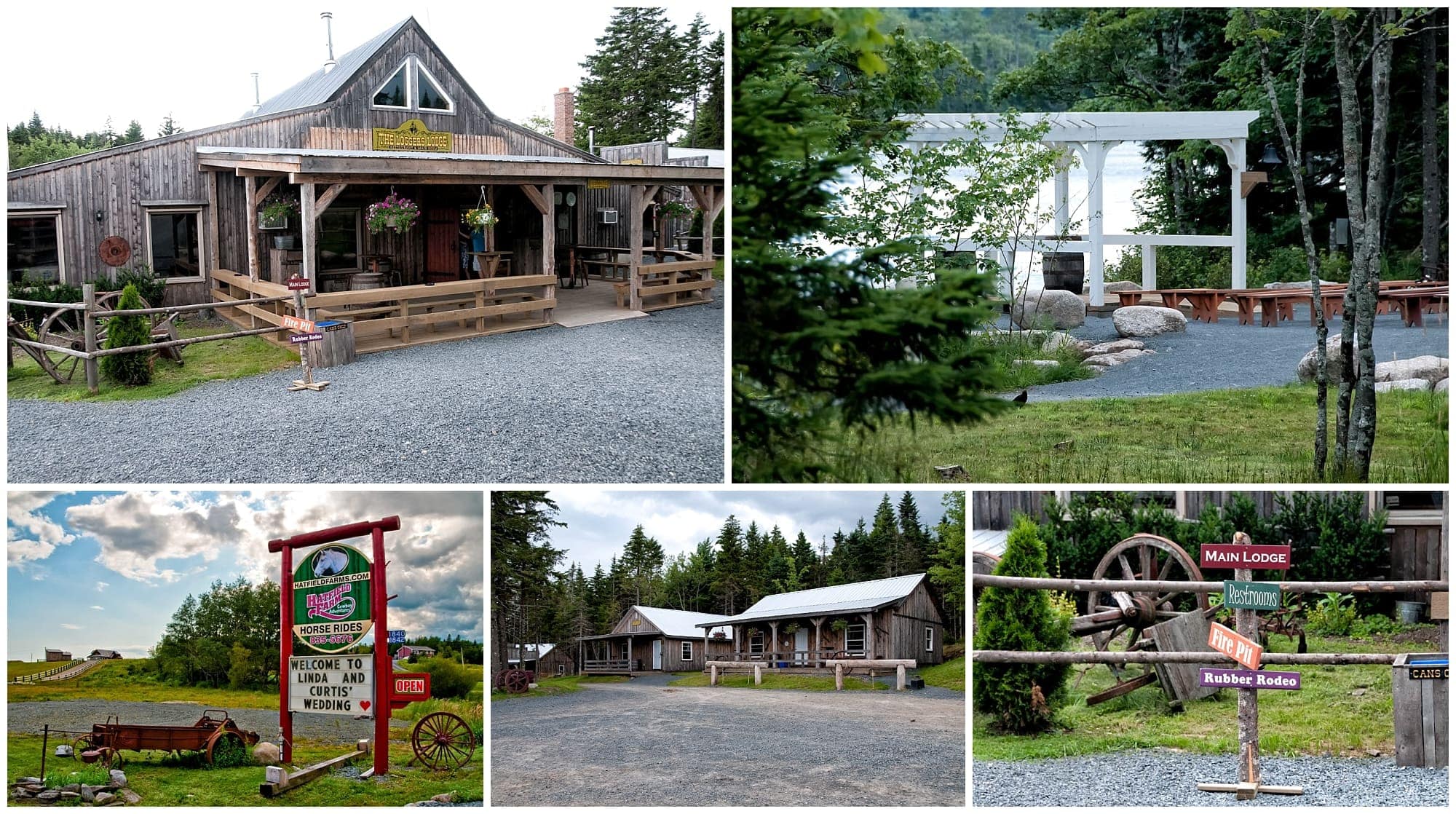 Another new barn venue for me in 2022 and it sure didn't disappoint especially the lit up tree infront of the reception barn. I am falling in love with lit up trees these days at night. This is an amazing venue that is actually quite secluded at the end of a cult-e-sac. You wouldn't even realize you're in a neighborhood honestly. Spotlight on the barn is coming soon so stay tuned for more details on this awesome barn wedding venue.
Guest Count 150; starting at $7500-4 day minimum booking.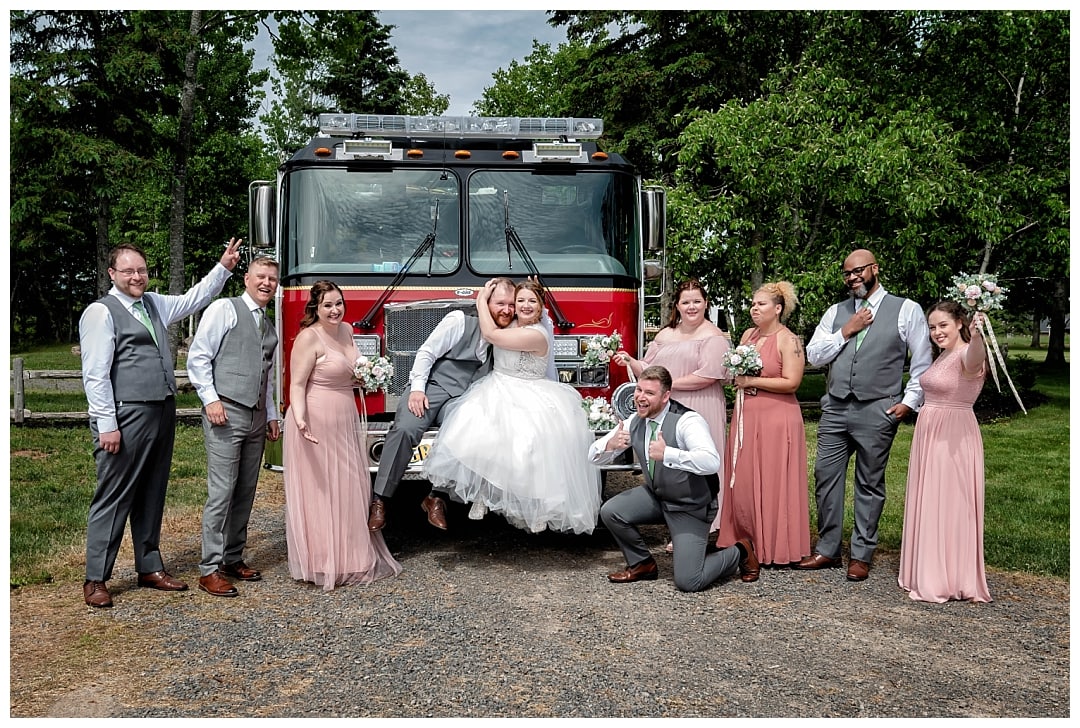 This barn style wedding venue was new to me in 2021. I absolutely loved the courtyard cobble stone garden behind the barn it was perfect for wedding photos. The barn itself is quite spacious with two separate rooms, one for your dinner and one for dancing the night away. This is truly a all in one type of venue with options to bring in your own caterer.
Capacity 350; Starting at $500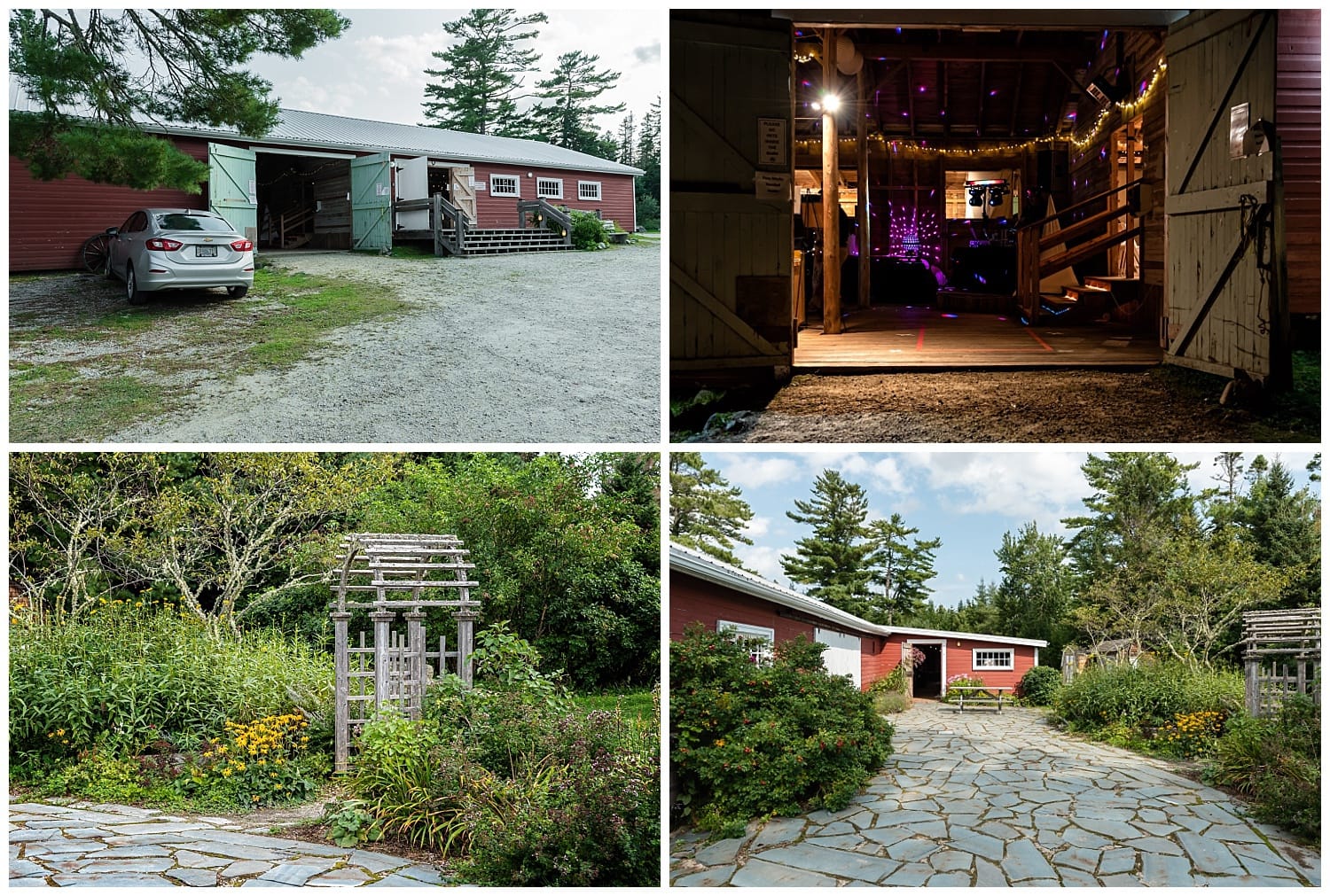 This was a first for me, the barn at Kinley Farm is a real working barn. They tear down the interior stalls every time a wedding happens. Now that must be a lot of work but it is definitely one authentic rustic barnyard experience!
Lunenburg NS – Capacity 120-130; Starting at $2000
This barn style venue was new to me in 2019 and I absolutely fell in LOVE with the grounds! The Old Orchard Inn is located in Wolfville, Nova Scotia, only an hour drive from Halifax.
The barn was amazing. I loved all the rustic memorabilia hanging from the ceiling. It has a serious barnyard feeling. I was in heaven photographing this wedding, truly in my element.
When I was scouting the grounds in the morning I knew I was taking Tamara and Frankie to the apple tree orchard. It was absolutely breath taking and did not disappoint! I also loved the fact that they had a lot of urban style buildings on their grounds too. Having urban and park settings in one location is just a dream for me. Not only do you have the forest, the urban but you also have their huge uncut wild flower field to play with. This venue truly is a wedding photographer's dream!

Capacity 600; Starting at $150-1600
I absolutely love this barn wedding venue! The wedding ceremony set up with the antique chairs for your guests is just amazing! If you're looking for a quaint, all in one barn wedding venue, don't miss this one! Stay overnight in the farmhouse and get ready there in the morning for your wedding day. The grounds are amazing too for your wedding photos. You truly have an all in one location for your wedding with this choice.

Capacity 120; Starting at $800-4300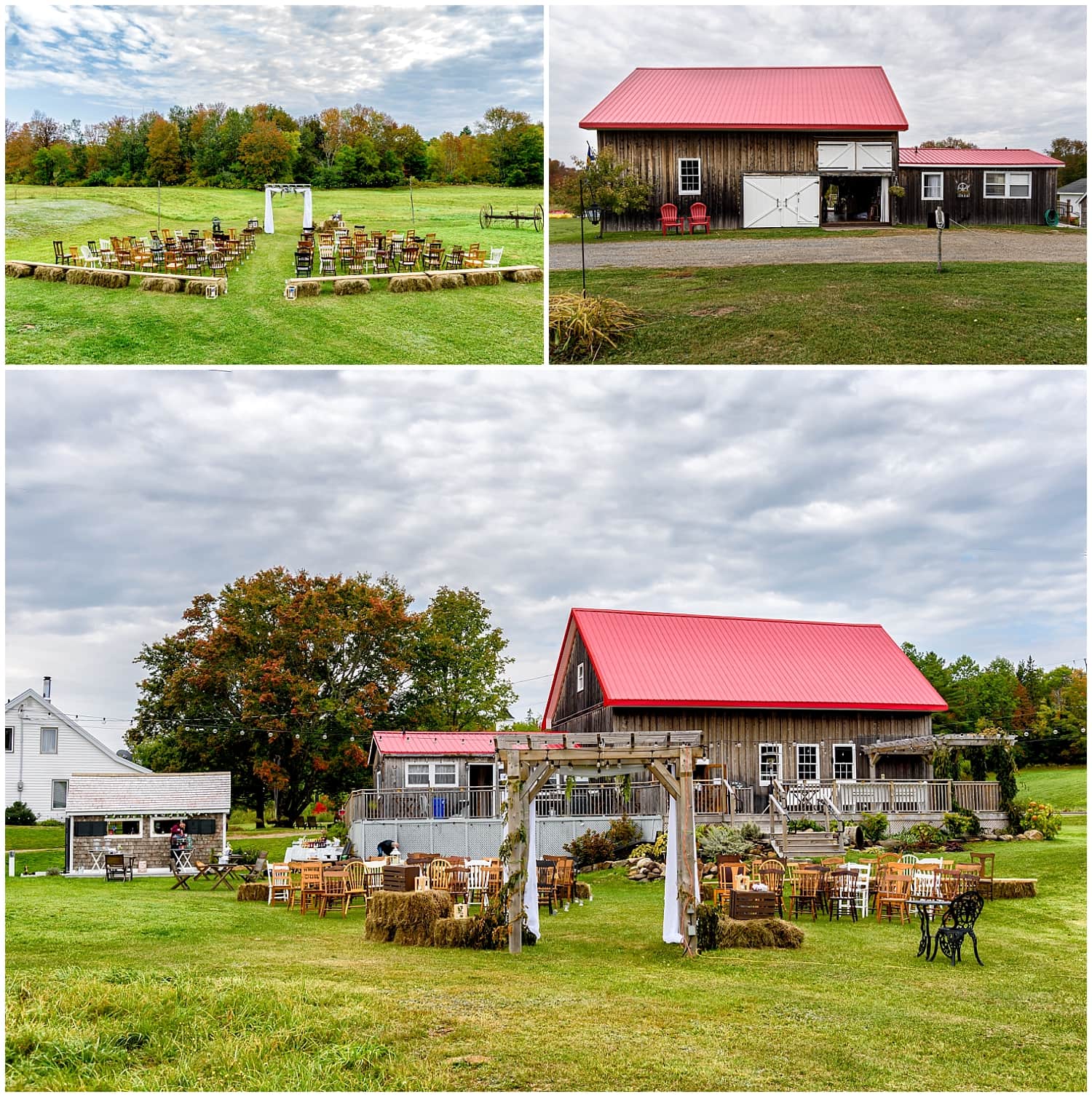 Check out one of the weddings I had the pleasure of capturing at this wedding venue along with a spotlight on tons of information about having your wedding at this venue.
Rustic Barn Style Wedding Venues
Looking for a barn yard feel for your wedding but you don't want to leave Halifax? The Lower Deck Tap Room might be just what you are looking for. Located in downtown Halifax right on the waterfront, it has a very rustic barn feel to it.
Love the balcony view as well for wedding photography. As it is right on the waterfront, you have the historic properties right at your fingertips for your wedding photos. The historic properties are one of my favorite places to do wedding photography photos at. There is so much to play with, rod iron and wooden benches, green viens over concrete walls, stone, brick and cedar walls. Too much to mention. If you love an urban and barn feel this is a venue you need to check out.

Capacity 30-200; Starting at $500.
Another great rustic barn like wedding venue within Halifax, Murphy's Cable Wharf. It is located right downtown Halifax at the foot of George Street. It also has beautiful huge windows overlooking the Halifax Harbour, so you get the rustic feel with the ocean views! I love the hanging lights so much! Another venue close to the historic properties as well.

Capacity 400.
Memory Lane Heritage Village is another great rustic wedding venue with a twist-antique automobiles and gas pumps! They also have a few rustic barns, a swing within the trees and a creek running on the property. Lots of options for formal wedding party pictures.

Capacity 200; Starting at $500
Barn Wedding Venues On My Bucket List:
Below are just some of the Nova Scotia barn wedding venues that have made my bucket list and I am sure more will be added as I find them!
Wedding Resources
1. For great wedding planning ideas visit the knot and weddingwire!
Capturing your L❤VE story is my passion…let's chat!