A BACKYARD CEREMONY AND RECEPTION AT THE ASHBURN GOLF CLUB WEDDING.
Kendra and Jeremy got married in August in a private backyard with the reception at Ashburn Golf Club. It was a gorgeous day and the sun was shining all day long!
GETTING READY
Kendra got ready at her home in Halifax with her bridesmaids and close family. The atmosphere was very relaxed. She then rode the short trip to get to the ceremony. Jeremy got ready at a friend's home near by. He traveled to the ceremony in his red pickup truck.
Kendra wore a beautiful laced gown and Jeremy wore a grey suit and they looked just incredible together. Kendra's dress was absolutely stunning with a lace back with satin buttons and Jeremy's suit was detailed with a dark pink tie and a corsage of pink roses.
THE BACKYARD CEREMONY
The ceremony was an beautiful affair in a field on the ocean. With a beautiful, trellis draped in white chiffon to stand under. Kendra and Jeremy chose the location as the owners of the property were very close friends and it was meaningful to them. During the ceremony they read their own vows. It was so beautiful and so unique. The grounds were spectacular and I thought they owners of the property really should become a wedding venue. It was unreal, the ocean, the trees, the stone work, an absolutely stunning property for a wedding!
THE RECEPTION-ASHBURN GOLF CLUB
The reception was in a ballroom at the Ashburn Golf Club. They chose the venue because it's near their home. The ballroom was a decorated with pink roses and lit candles for the wedding. In its simplicity it was stunning. I love shooting stunning and elegant weddings because the surroundings are so lovely.
They had a cocktail hour in the afternoon, and a DJ in the evening. For dinner they had finger foods, which was gobbled down in seconds by everyone. The first dance was a romantic slow dance, and they finished off the evening with more dancing and partying.
The best part of the day was the dancing and partying and the guy on the dance floor with the blonde wig…still don't know what that was all about!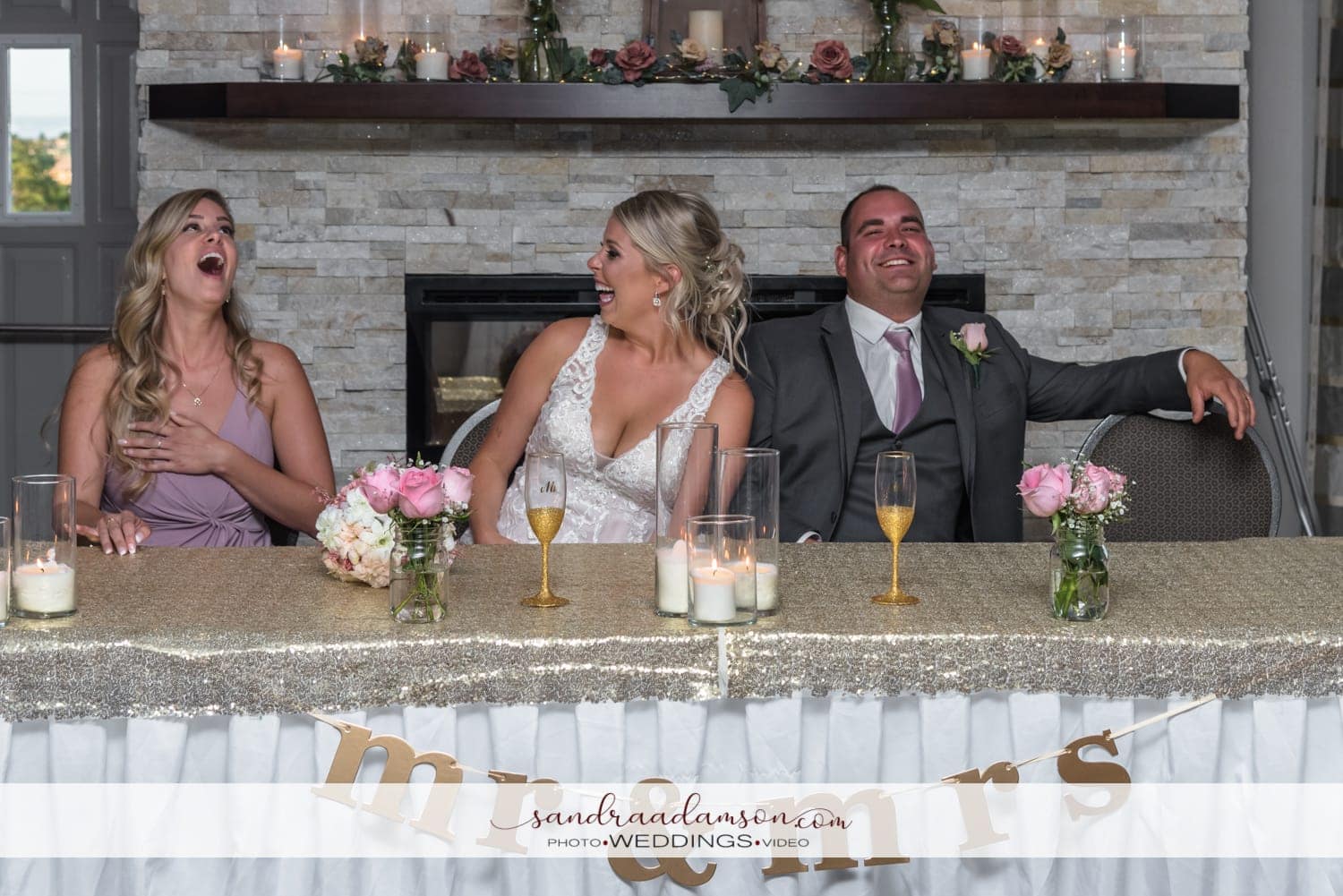 Capturing your L❤VE story is my passion! Let's chat!!!!
For wedding information visit Ashburn Golf Club