Last Updated on July 24, 2022 by Sandra Adamson
Digby Pines Resort Weddings
Digby Pines Resort weddings have become a new favorite of mine in 2019 for wedding venues. The castle like hotel and grounds are just unreal! This stunning wedding venue is just two hours from Halifax, located on the Annapolis Basin, on the Bay of Fundy. Rates or capacity numbers listed are current when this blog post was first published. They are subjected to change at any time.
My Weddings
My favorite Digby Pines Resort weddings!
Danielle & Alex's Digby Pines wedding photos.
The Wedding Venue
Digby Pines resort weddings have many options for lodging for your guests. From the beautiful castle like hotel to the quaint, rustic cabins that adorn the property, your guests will be well taken care off for the evening.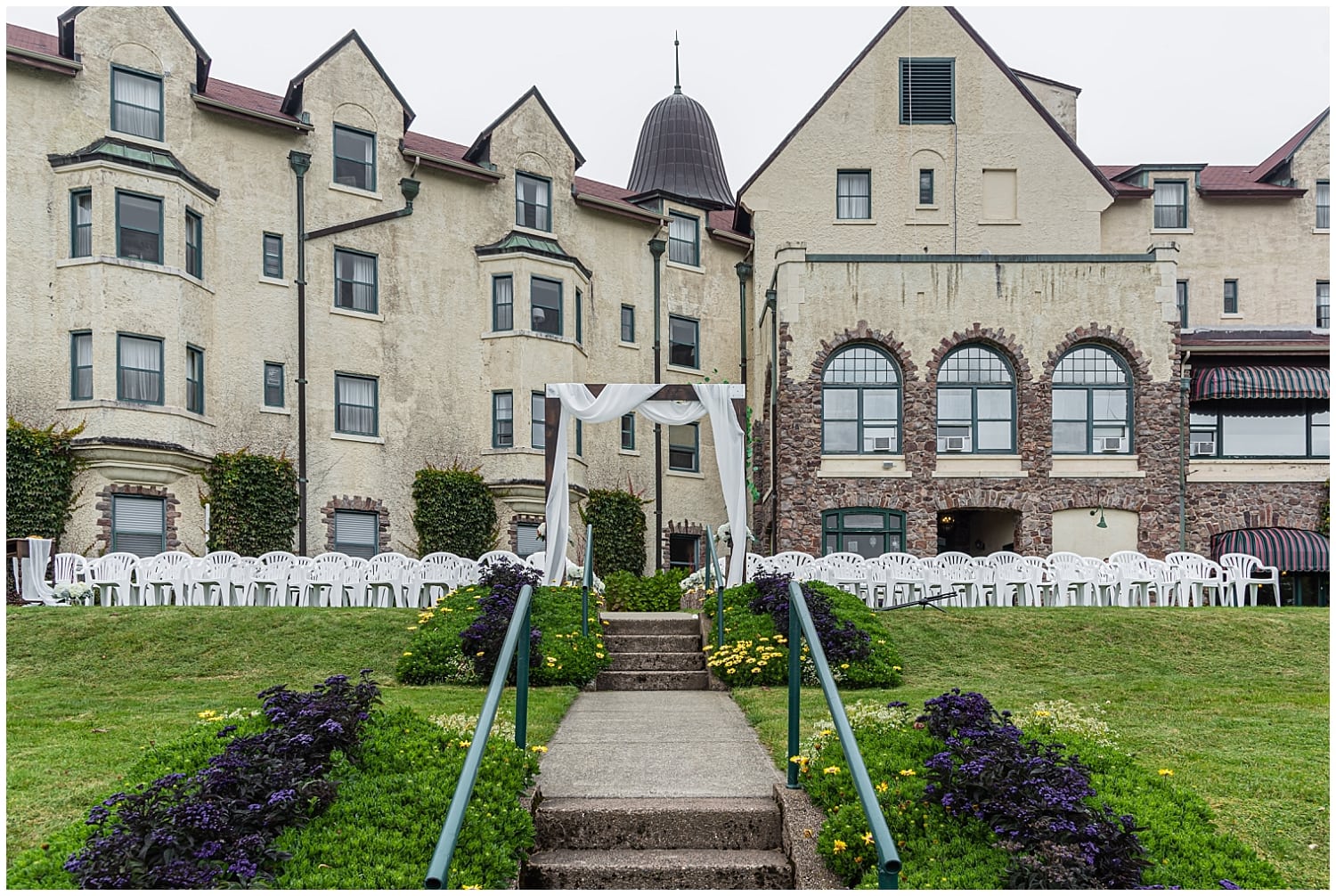 Wedding Ceremonies
The resort offers two options for your ceremony whether you are a couple who loves indoors or outdoors. Rain options are not an issue for this breathtaking wedding venue. If it rains your ceremony would continue in the Grande Lounge which is spectacular with huge windows overlooking the ocean view. This ocean loving wedding photographer loved the outdoor wedding ceremony space with the Bay of Fundy in the background.
Grounds For Wedding Photos
The property surrounding the Digby Pines Resort did not disappoint. My absolute favorite aspect was the gigantic chessboard. Talk about an amazingly unique prop for wedding photos! This is one of my favorite images from this wedding.
That tree, that amazingly huge tree next to the hotel! This was another favorite image of mine for 2019. There was just so much to play with at this resort including a beautiful rustic style arch down near the highway covered in veins. But it doesn't stop there, if you are a couple that loves the more urban look, using any aspect of the hotel as a backdrop is amazing! You really have both the rustic, park and urban setting all in one place with this wedding venue for your wedding photos.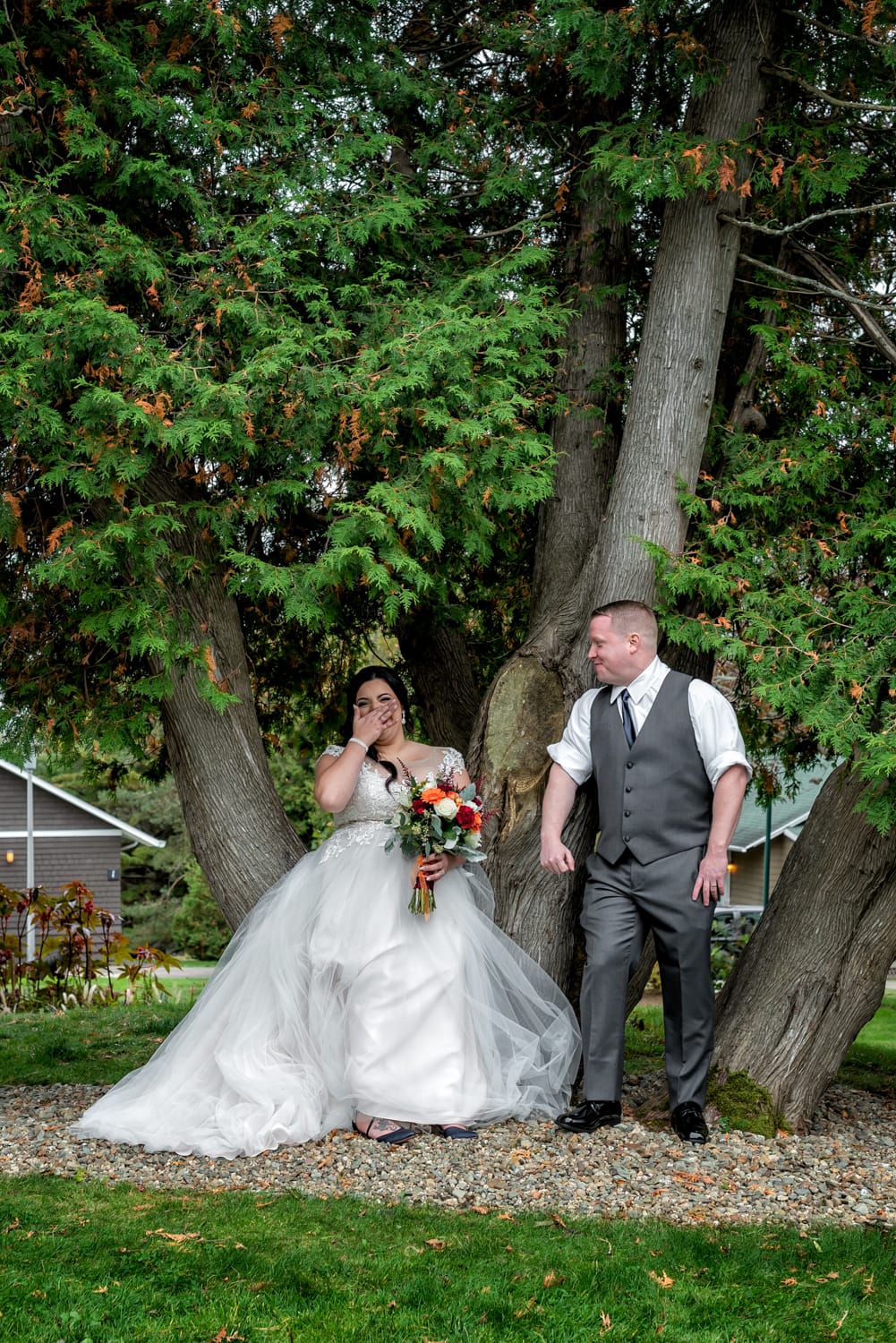 Information On Digby Pines Resort Weddings
Have I enticed you enough with the many wedding photos I've highlighted here? Here's a little bit of information on this amazing wedding venue. I hope it helps you imagine what your dream wedding could be like, if you were to choose to have a Digby Pines Resort wedding. Pricing on this page does not include your HST.
Starting Price
Many wedding couples still choose to have their wedding ceremonies at their church offsite. With this in mind the Digby Pines Resort has separate packages for those just looking to book their wedding reception with them. For couples who wish to book ceremony and reception it's quite simply laid out. There is always one Digby Pines Resort employee in attendance to make sure that everything goes smoothly.
Wedding Ceremony Site Fee
The wedding ceremony site fee for couples choosing a wedding package is $600+HST based on a minimum of 75 guests. The backup location is the Grande Lounge, the large living room off the lobby with beautiful large windows over looking the ocean. Smaller weddings may opt for a smaller more private location as well. They can provide many options.
Wedding Reception Packages
Digby Pines has two wedding reception packages to choose from with a minimum of 75 guests for either option. The Annapolis package is $67 per person and the Churchill package is $78 per person. These packages include cocktail reception venue with sparkling wine and hors d'oeuvres, the wedding reception venue with 3 course dinner ( buffet hopefully next summer dependent on covid), bar service at both locations, honeymoon suite, services of on-site coordinator from time of booking up to wedding, and gift certificate for your anniversary stay.
A La Carte
Digby Pines also hosts smaller weddings with their elopement package for 2 -10 people. If a couple has less than 75 guests or a couple does not want all the components of the packages mentioned above, they can opt to pay "a la carte" for the components they wish to include. Venue rental in this case ranges between $125 – $1000 depending on the number of people and room chosen.
Guest Capacity
The resort's wedding capacity is 2-250 guests.
Hotel Room Blocks
A block of guestrooms may be contracted for weddings, with a minimum room requirement for booking. Wedding receptions are usually not contracted more than three months from the date, without a minimum number of guestrooms being guaranteed. The traditions of the Digby Pines are honored in the decor of our 147 guestrooms. Each room offering gracious style, character combined with all the modern comforts and service. A Honeymoon Suite is offered to the Newlyweds on the night of their wedding with the wedding package.
What's Included With Your Rental
Wedding Ceremony Set Up
Couples can start their wedding set up at 10 am the day of the wedding. If the room they have chosen is not booked the day before, it can be arranged for them to start earlier.
Ceremony is not included in the packages mentioned above. There is a separate site fee for ceremonies. The ceremony setup includes white patio chairs, as well as a table and a chair for signing of the marriage license. It also includes any other small tables needed as part of the ceremony for candle lighting or sand ceremonies. A PA system with floor mic is also available if needed.
Wedding Reception Set Up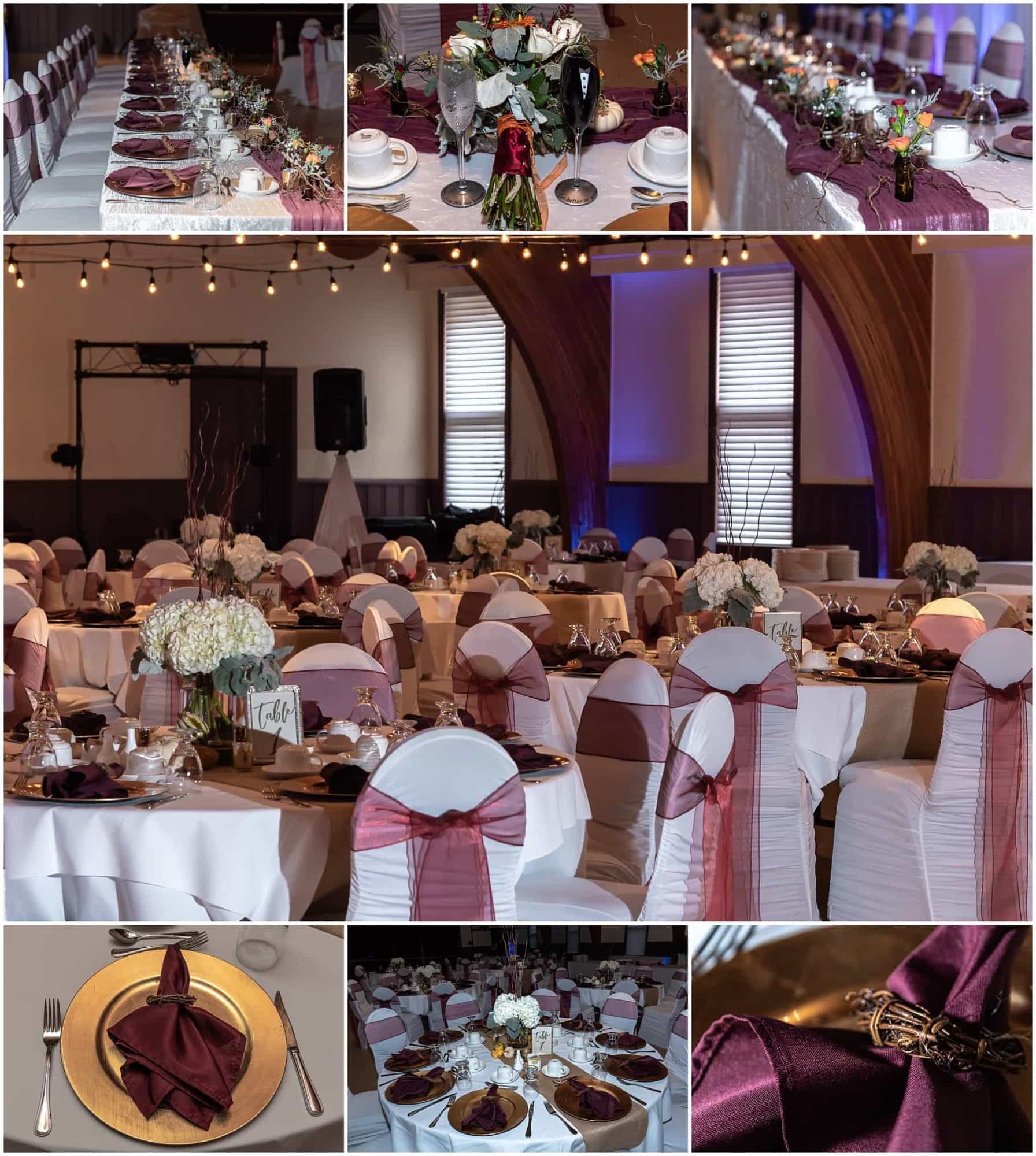 Both wedding packages include the set up of both cocktail and wedding reception venues. Each has bar service. Digby Pines will setup the reception area according to the couple's floor or seating plans. Also included are all tables for dining, guest book, cake and gifts. Along with the wedding party head table. Tables for photo booth and DJ are also available. All tables include draping, linens, napkins, cutlery, china and glassware. Easels and podium for speeches with microphone are also provided.
Digby Pines Resort also provides all catering including food and beverage.
Couples may bring in their own wedding cake if they do not wish to have one prepared onsite by the resort.
The hotel will remove any centerpieces and decor from dining tables at the end of the night and place on central table for the couple's tear down team.
The couple or their planner/decorator are responsible for set up and tear down of all decor. The bride and groom are also responsible for any linens, furniture, decor, or backdrops they have rented from outside vendors.
Event Coordinator
Digby Pines wedding packages include an on-site coordinator on the day of the couple's wedding. The coordinator will be your point of contact for the resort. Digby Pines' coordinator is involved from the first site tour, right up to including the wedding day. They facilitate and oversee all the details that pertain to the resort. This includes room blocks, food and beverage service as well as set up for your wedding.
Wedding couples may choose to hire an off site wedding planner. The couple's wedding planner will work with the venue coordinator to make sure everything runs smoothly on their wedding day.
Permits and Restrictions
Wedding Permits and Other Vendors
The couple is responsible for their wedding license. Digby Pines does offer cancellation insurance if the couple wishes to purchase. Couples may hire their own vendors but Digby Pines does have a list of recommended suppliers couples can review.
Alcohol Restrictions
Digby Pines Resort is a licensed property and must provide all alcohol at functions, in the banquet rooms and public areas.
Wedding Decor Restrictions
Couples may not use any amplified noise, smell, or visual effect other than decorations without advance notification and written approval by the Digby Pines Resort. Examples of items that require advance approval include, but are not limited to: smoke or fog machines, dry ice, confetti (cannons), table glitter, candles, incense, or any other activity that generates smells.
No decorations are to be nailed, screwed, or otherwise attached to columns, walls, floors, or other parts of the building or furniture. Use of gummed stickers, duct tape, cello tape or labels is strictly prohibited from use on walls, woodwork and furniture.
Should decor include ceiling treatment hung from the 20' ceiling centre, a trained and insured person must be used to work on staging/at heights with liability insurance coverage.
Noise Restrictions For Weddings
Digby Pines Golf Resort & Spa reserves the right to inspect and control all rooms. The couple is responsible for all guests attending their function, including the supervision of children and/or minors that may be attending.
Contact Information
Linda Weir, 902-245-7718
Please contact our Events & Catering office for available dates and information.
Digby Pines Resort
Conclusions
This is a beautiful venue so close to the Atlantic ocean. You really can't go wrong with this choice. If you want a wedding venue where you can have your entire wedding day in one place from beginning to end, this is the wedding venue for you.
Capturing your L❤VE story is my passion…let's chat!