Last Updated on October 28, 2023 by Sandra Adamson
DO YOU NEED A SECOND PHOTOGRAPHER?
Do you need a second photographer? Planning a wedding is an exciting journey for couples in love. From selecting the perfect venue to deciding on the color scheme. Every detail is carefully thought out to create an unforgettable day. One crucial aspect of any wedding is capturing those precious moments through photography. As couples embark on this quest, they may come across the option of hiring two wedding photographers instead of one. While the idea of having double the coverage may seem tempting. It doesn't mean double the images. Both photographers may not have the same level of experience. They may not have the same level of creativity, vision or eye talent for capturing those precious moments.
As a wedding photographer with over 15 years of experience, I have worked with many second photographers over the years. For myself, that second photographer was always there to help me with the workload of the day, nothing more. Hiring a photographer who knows what they are doing is key. Working with your photographer to create a timeline that accommodates your wants and needs is also key. You truly don't need a second photographer if you hire a competent wedding photographer.
It's also essential to consider how hiring two photographers could impact your special day. In this blog post, we will explore the reasons why sticking with one photographer is often the best choice. Especially for couples who want their wedding memories to be truly exceptional.
The Importance of a Consistent Vision
When it comes to wedding photography, a consistent vision is key. By working with a single photographer, you ensure that their unique style and approach shine through in every image captured. A single photographer will have a deep understanding of your preferences. This allows them to capture the essence of your love story in a way that resonates with you. They will know the angles, lighting, and moments that matter most to you. This will result in a cohesive and personalized collection of photographs.
On the other hand, hiring two photographers introduces the challenge of maintaining a consistent vision. Each photographer may have their own artistic interpretation and style. This can lead to a disjointed portrayal of your wedding day. The last thing you want is a jarring contrast in the final images. Where one photographer's work doesn't quite match the other's. By choosing one photographer, you can ensure a harmonious and unified representation of your wedding day.
Furthermore, working with a single photographer allows for a deeper connection and understanding between the couple and the photographer. They can build a rapport, getting to know your personalities, preferences, and wedding day timeline intimately. This familiarity allows the photographer to anticipate and capture those candid, heartfelt moments that make your wedding truly unique.
Capturing Every Moment with Undivided Attention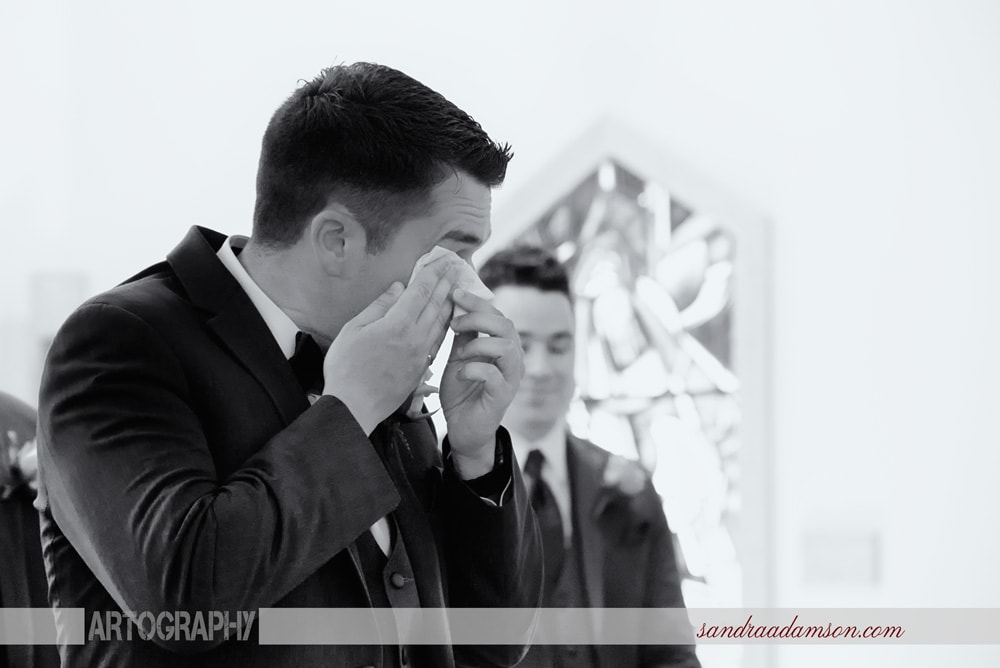 Your wedding day is a whirlwind of emotions, joy, and love. It's a day filled with countless precious moments that you'll want to cherish forever. By having one photographer dedicated to capturing these moments, you can be confident that they won't miss a beat. They will be fully focused on you and your partner. Ensuring that every detail, every glance, and every tear of joy is documented.
When you have two photographers, their attention may become divided. While one photographer is capturing a particular moment, the other may be focusing on a different aspect of the wedding. This division can lead to missed moments and a lack of comprehensive coverage. Instead of having one photographer expertly anticipate and capture every important moment. You risk having two photographers trying to cover the same ground, potentially leading to redundancy or even confusion.
Moreover, having one photographer allows them to be more agile and adaptable throughout the day. They can seamlessly move around, adjusting their position to capture the best angles and perspectives. Working within a 360 degree circle to not miss a single moment. With two photographers, there may be limitations to their movements. They need to coordinate with each other to avoid obstructing one another's shots. This coordination can take away from the spontaneity and fluidity of the photography process. It can potentially detract from the overall quality of the images.
Ensuring a Seamless Wedding Day Experience
Your wedding day should be a stress-free and seamless experience. By working with a single photographer, you eliminate the need for additional coordination and communication. You only need to establish a strong rapport and clear understanding with one professional. Simplifying the planning process and ensuring that your vision is executed flawlessly. Not all second photographers are privy to everything you have discussed with the primary photographer.
On the other hand, involving two photographers can introduce logistical challenges and potential conflicts. Coordinating their schedules, ensuring they are both present at the right moments, and managing their interactions with each other and the guests can add unnecessary stress to your wedding day. By sticking with one photographer, you can alleviate these concerns and focus on fully enjoying your special day.
Furthermore, working with a single photographer allows for a more intimate and personal experience. They become a part of your wedding journey, understanding the dynamics of your relationship and the intricacies of your love story. This deeper connection often translates into more heartfelt and emotional photographs, as the photographer has a genuine understanding of the significance of each moment.
Do you want more angles in your images?
While the idea of having two wedding photographers may initially seem appealing, it's crucial to consider the impact it can have on your wedding day experience and the final outcome of your photographs. By choosing one photographer, you ensure a consistent vision, undivided attention, and a seamless wedding day experience. The intimate connection and understanding that can be fostered with a single photographer often result in more personalized and heartfelt images that truly capture the essence of your love story. So, as you plan your dream wedding, remember that sometimes, less is more when it comes to your wedding photography.
Wedding Resources
1 For great wedding planning ideas visit the knot and weddingwire!
Capturing your L❤VE story is my passion…let's chat!