Last Updated on February 6, 2023 by Sandra Adamson
Ideas For Wedding Cupcakes
There are so many ideas for wedding cupcakes these days and here are a few ideas for you to consider. What's better then a wedding cake, wedding cupcakes to go along with it! This idea is becoming more and more popular as the years pass by especially for the more modern couple who doesn't want to pass out cake. Wedding cake by Twice as Nice Cakes in Lawrencetown.
Rustic Wedding Cupcakes
How about your wedding cake and cupcakes surrounded by a rustic environment. Like these wooden cupcake stairs or wooden crates. Great for those country style weddings! Cupcakes from Cosco.
Elegant Wedding Cupcakes
Or perhaps you are a more elegant type person? Here are some great wedding cupcakes with cakes in a more elegant environment. Love the little chalkboard signs in the image below along with the mini sized wedding cupcakes.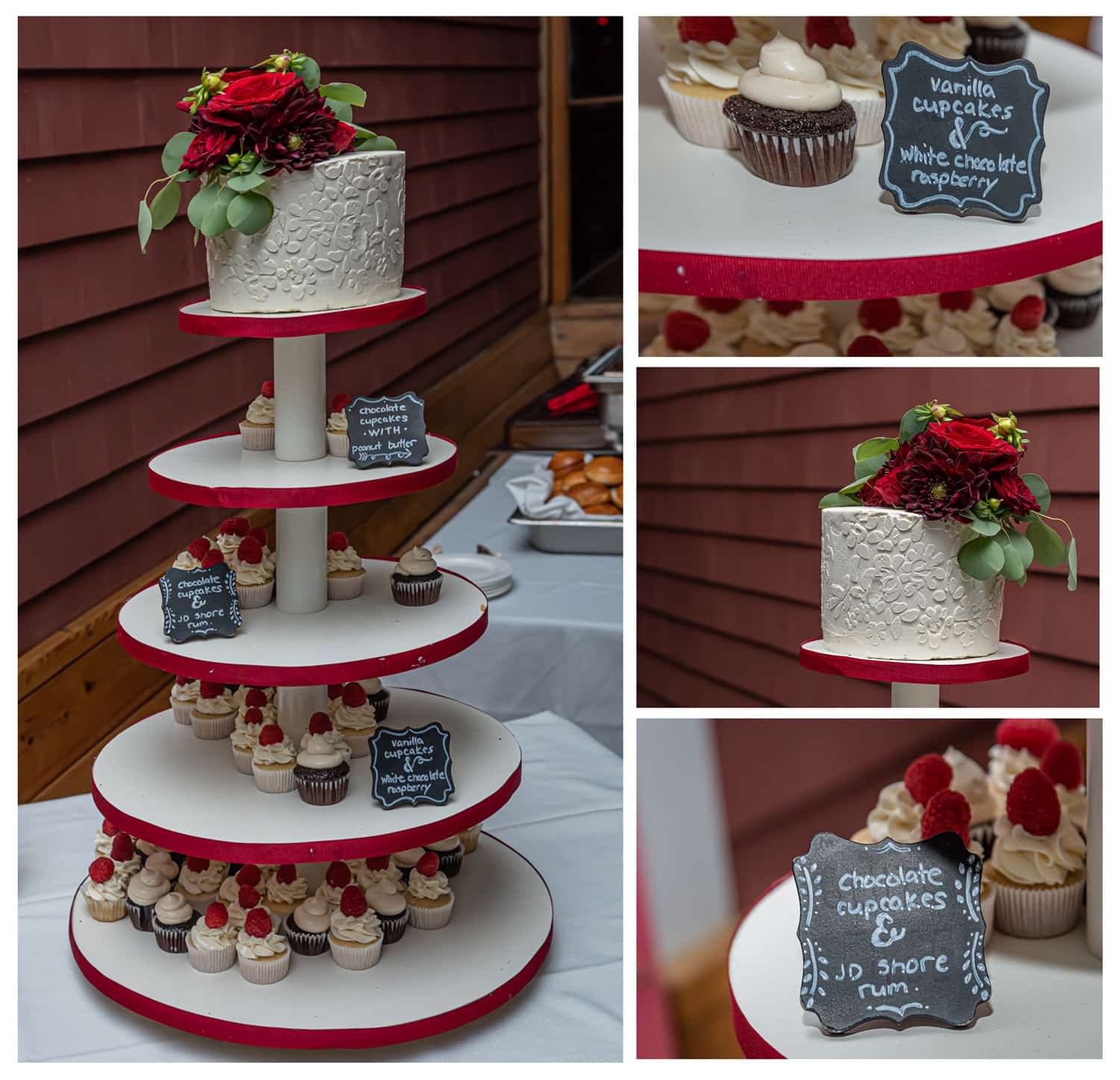 Love really is sweet in this elegant combination. I love the floral wedding cake topper along with the sparkly gold fondont.
How about a little pastel and delicately designed wedding cake with cupcakes. These images are making me quite hungry. They look so scrumptious.
Or how about an elegant rose swirl cake with wedding cupcakes and little menu signs attached to each. A mixture of regular sized cupcakes and mini cupcakes for your wedding day.
Add a few beautiful but simple framed words to your cupcakes display making it uniquely yours. These cupcakes are made by Lily Cakes in Halifax.
Or how about a simple wedding cupcake stand with an amazing wedding cake topper with your initials!
The Ultimate Wedding Cupcake Cake
But this is the ultimate in wedding cupcakes, a massively huge wedding cupcake with the initial of your new surname! Surrounding that massive wedding cupcake, smaller cupcakes. LOVE this massive cupcake. Cupcakes by Terra Penrose.
wedding advise on the blog…
Wedding Cake Vendors
1. Lily Cakes in Halifax.
2. Twice as Nice Cakes in Lawrencetown.
Capturing your L❤VE story is my passion…let's chat!