Last Updated on January 23, 2022 by Sandra Adamson
A Beautiful Backyard Summer Wedding with Sarah and Jordan
A gorgeous sunny, summer backyard wedding by a rustic barn in June of 2016. Sara and Jordan got married on her grandparents rustic barnyard property in Bramber and then had their wedding reception at the Brooklyn Civic Center in Newport Corner, Nova Scotia.
The Wedding Prep Photos
Sarah got ready at her home in Union Corner, Nova Scotia with her bridesmaids and close family. It was a very busy environment with the music going strong in the background. A lot of laughs and smiling that morning by everyone. Jordan got ready at a separate location.
This is probably my absolute favorite wedding dress photo. I loved the greenery and the white and purple flowers surrounding the gown. I absolutely loved Sarah's bridal bouquet, the different shades of pink against white flowers was just stunning for wedding photography. The wedding ring shot is definitely a favorite as well, placed inside one of the pink and yellow roses. Just stunning!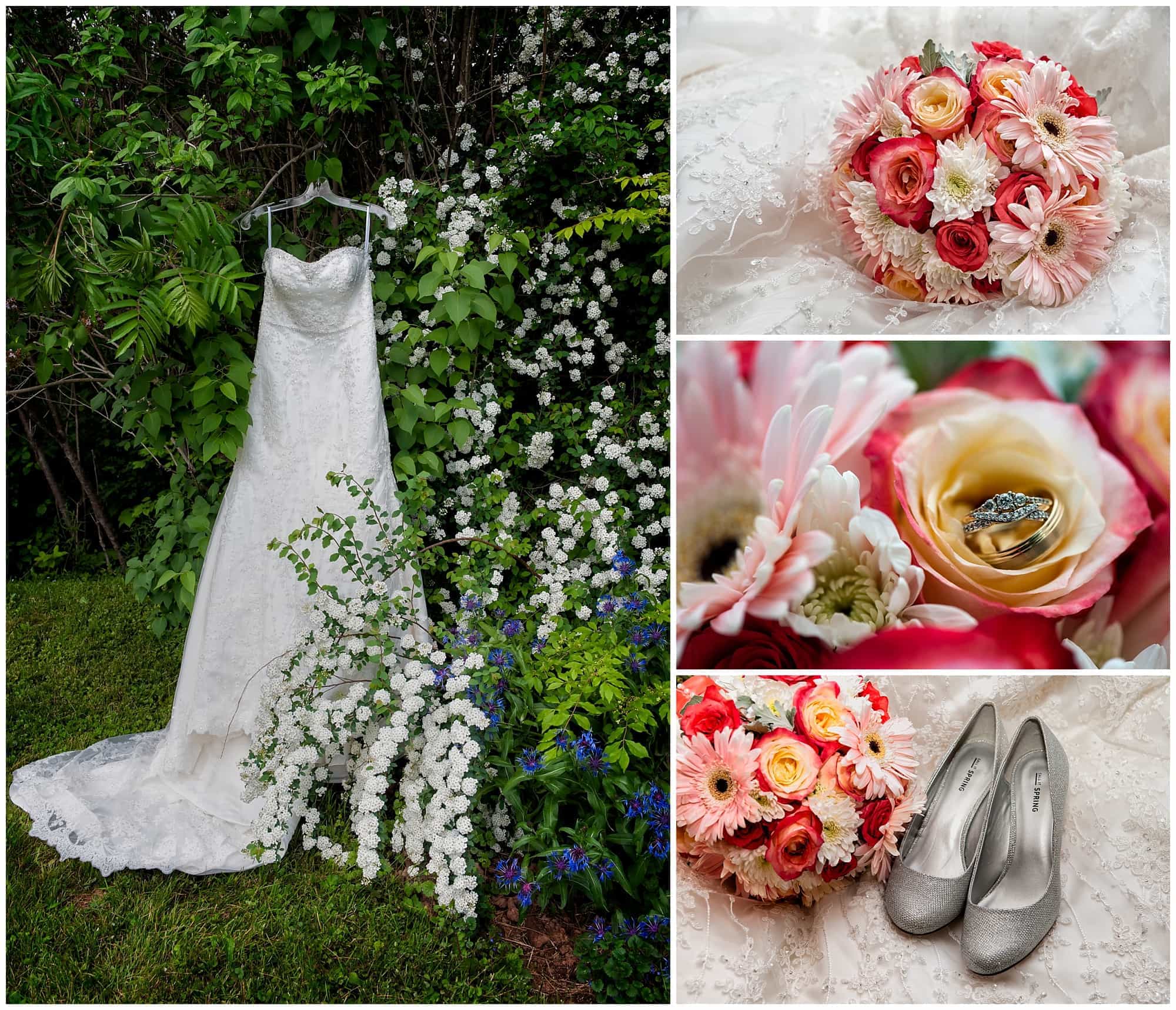 The Backyard Wedding Ceremony Photos
The wedding ceremony location was in the field adjacent to Sarah's grandparents home. The guests sat on green chairs for the front couple of rows and then they had hay bails supporting wooden benches. It was a beautiful wedding ceremony, more intimate with the wedding party in a semi circle surrounding Sarah and Jordan. I love the way Sarah grabbed Jordan's face for the first kiss what a stunning photograph.
The Wedding Party Photos
Sarah and Jordan had their wedding party photos done right on her grandparent's property as well. We used the field of course and also an old grey rustic barn which was on the property as backdrops . One of the props Sarah wanted to use for her wedding photos was an antique tractor. I had a license plate made specifically for this tractor. This is my kind of wedding! They left the wedding ceremony in an antique car and I put the license plate on the car while editing.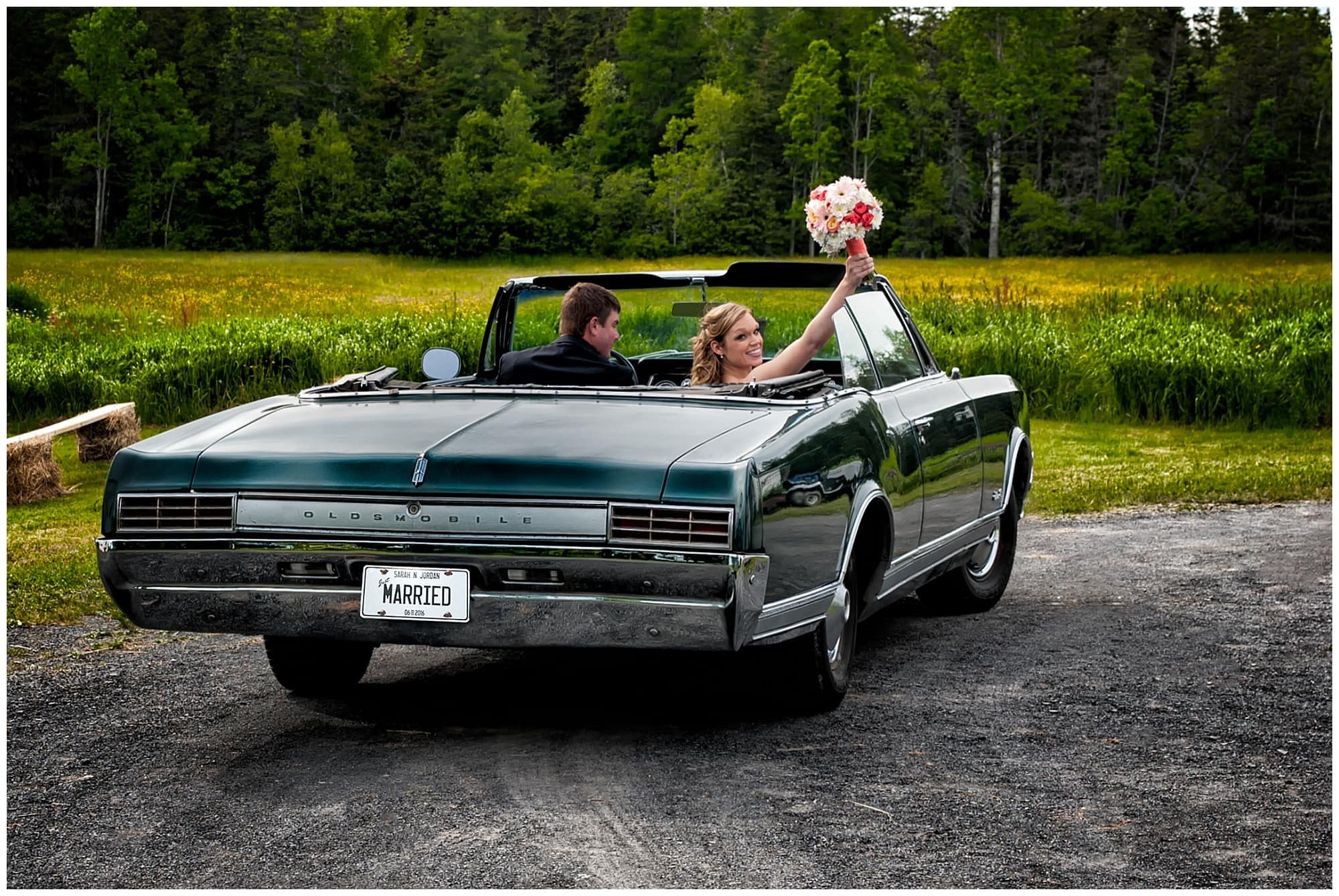 The Wedding Reception Photos
Sarah and Jordan had their wedding reception at the Brooklyn Civic Center in Newport Corner, Nova Scotia. Dinner, speeches, cutting the cake, followed by their first dance as husband and wife finished off their evening wedding reception.
Wedding Resources
1. For great wedding planning ideas visit the knot and weddingwire!
Capturing your L❤VE story is my passion…let's chat!