Last Updated on July 16, 2022 by Sandra Adamson
The Average Cost of a Wedding Photographer
What is the average cost of a wedding photographer and wedding photography packages in Nova Scotia, you ask? Let's chat about how important wedding photography should be to you first.
Capturing the essence of every single moment that will be created on your wedding day is so incredibly important. After all, vows will be said and wedding rings exchanged. Speeches will be read from all kinds of different devices. Cake will be eaten and the bouquet and garter will be tossed. All of those are a definite. At the end of that day, your wedding photos and video will be the only tangible memories you have to look back on for years to come.
I've often heard the sentiment, you get what you pay for. I've heard this over and over and over again, not only from couples, but people warning couples too. Please remember those words before your choose your photographer because after the fact, its just too late. Every couple goes into their wedding day believing it will be the only one they have.
Hire the services of a highly proficient wedding photographer but also a photographer who you get along with, they will be with you all day! Don't take chances with your memories.
Influences on the Cost of Wedding Photographers
There are several main influences to the average cost of a wedding photographer and wedding photography packages. Whether the photographer is part time or full time, their educational background, equipment and what is included in their wedding photography packages. I will outline all below in greater detail.
Part Time VS The Full Time Wedding Photographer
Beginner, Amateur and Semi-Pro wedding photographers are almost always part time, what most in the industry consider, weekend warriors. They hold full time careers in other industries during the weekdays. A Professional wedding photographer derives their entire income from photography. I consider myself a Semi-Pro, I am a weekend warrior.
The Education of the Wedding Photographer
The Beginner & Amateur Wedding Photographer
Most beginner or amateur wedding photographers are self-taught, using online means such as you-tube, creative live or books. I was self taught for the first 4 years I was in business. I see nothing wrong with that.
Be mindful that images you see online are almost 100% edited in post production with Lightroom and Photoshop. Many beginner and amateur wedding photographers will have little to no post processing skills and may give clients straight out of camera images.
The Semi Pro & Pro Wedding Photographer
Most Semi Pro and Professional wedding photographers have made the decision to go to school and study their craft, learning how to use their equipment properly in a more formal setting. During the course of their education they would have learned how to edit in Lightroom and Photoshop. Do you want your blemishes, bras straps and telephone wires removed, just to name a few? How about the photographer who can swap heads in pictures so that everyone has eyes opened and everyone is smiling? During my 5th year in business I took a 2 year diploma at NYIP for professional photography.
The Equipment the Wedding Photographer Owns
The Beginner & Amateur Wedding Photographer
Most beginners and amateurs in wedding photography will have consumer grade equipment. ( I owned a consumer grade D200 and 18-200mm lens in 2006 when I started)
They will likely shoot in auto mode and may not know how to truly use their equipment with respect to white balance and reading light in a room. This was me in 2006, I had just started to teach myself manual mode. I speak from experience.
They may not even know how to use a speedlight. Be wary of a photographer who states they are a natural light photographer. Your next question should be, do you use a speedlight if you need to in low light situations? If they don't respond yes I would be worried they don't know how to.
They will not have backup equipment. What happens if their equipment fails? This should be another question asked by couples to their wedding photographers.
The Semi-Pro & Pro Photographer
More seasoned wedding photographers will be using pro grade equipment. They will definitely be shooting in manual mode, controlling every aspect of their camera. These photographers will understand different lighting situations and know how to deal with them. They will bring lighting gear with them whether they need it or not. They will have back up equipment for every situation. Myself, I have 4 camera bodies, 5 lenses, 4 speedlights and 4 led lights, I've got you covered.
Cost of Wedding Photography Packages
Wedding Day and Editing Hourly Cost
Most Nova Scotia wedding photographers offer hourly packages anywhere from 2 to 14 hours on the wedding day. There will also be 4-40 hours of editing post wedding day, depending on the hours of wedding day coverage you choose. Let's not forget the hours of emails and phone call conversations pre wedding. All of these hours will effect the cost of your wedding photography package.
Second Photographers and Assistants
Some photographers will have assistants who help out throughout the day and their wages will usually be between $15-20/hour. Other wedding photographers may offer second photographers so that not a single angle or moment is missed. Two sets of eyes will always be better then one. Second photographers can range from $20-50/hour. These costs will be worked into your wedding photography package.
Wedding Photography Products
Almost all wedding photographers offer high resolution JPGs with their packages, along with online galleries. Online galleries are a monthly expense incurred by wedding photographers resulting in the cost passed on to the client. Let's not forget the time to upload 800+ JPGs to an online gallery and USB.
Some wedding photographers offer complimentary engagement sessions, albums, slideshows, and video addons. The cost of these products and the time to produce them will effect the cost of the wedding photography package you're considering.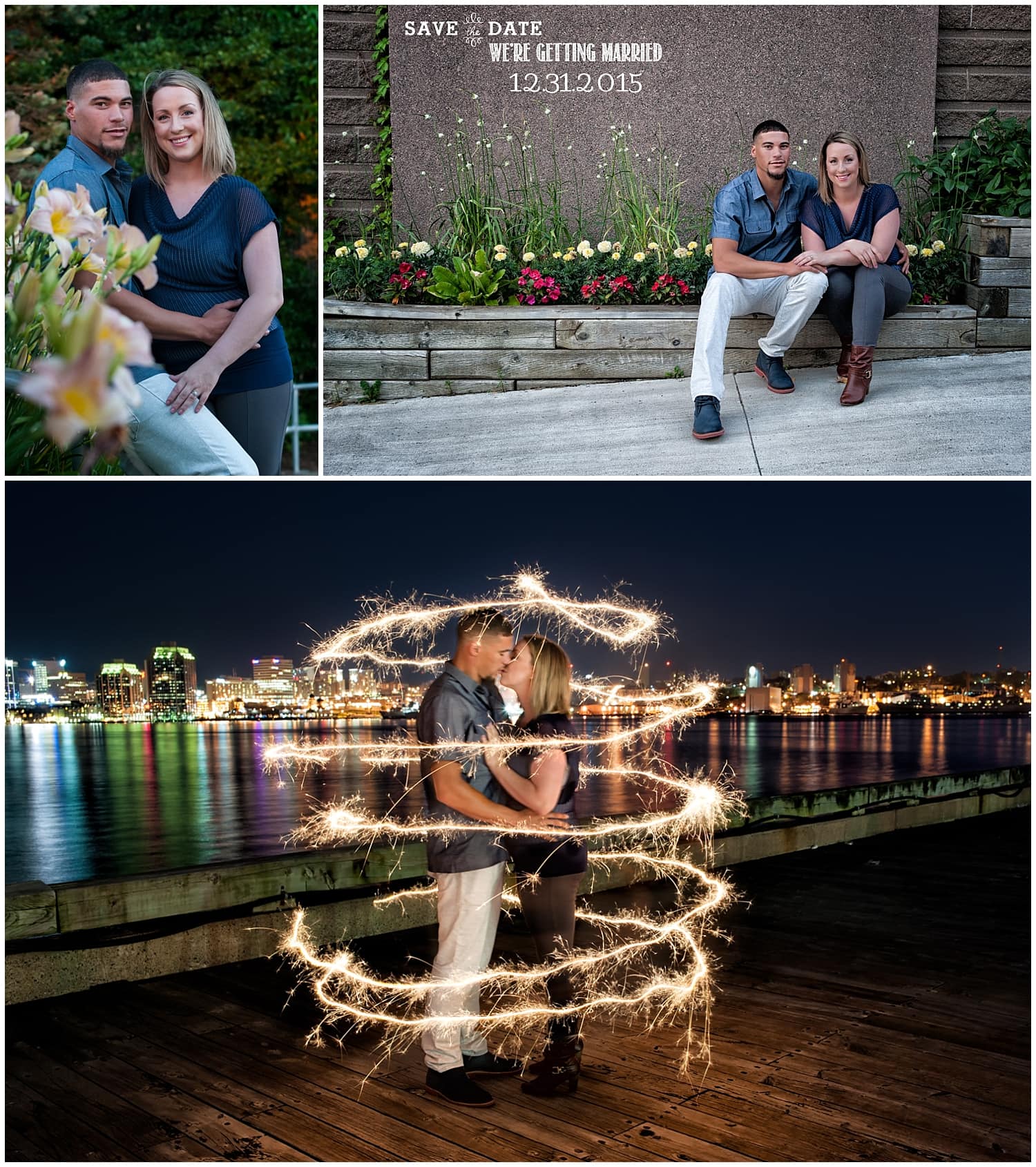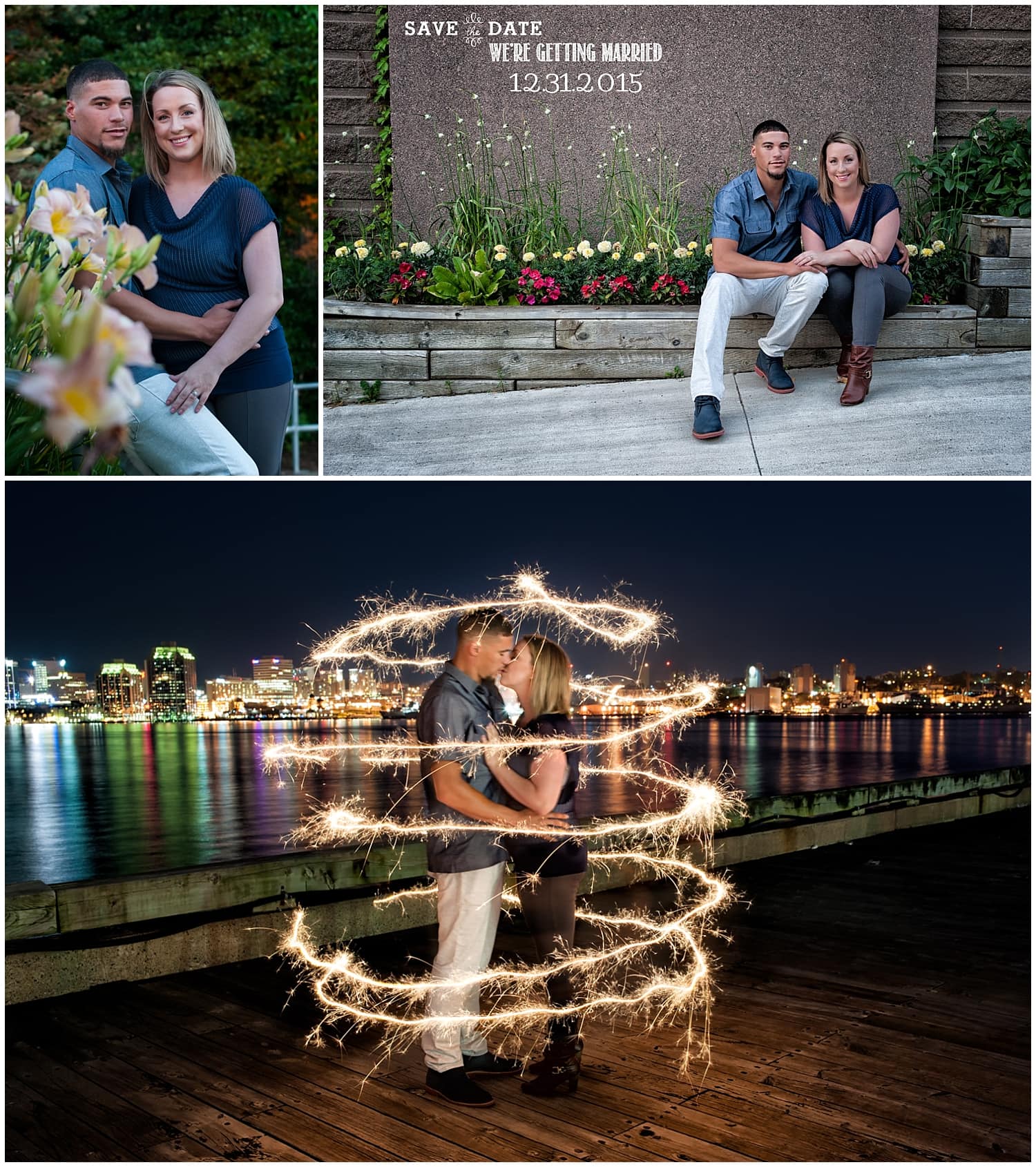 What Is The Average Cost Of A Wedding Photographer in Nova Scotia?
The beginner, the amateur, the semi-pro and the professional wedding photographers which I've spoken about in length above are listed below. The cost for each includes a total dollar amount based on an 8 hour wedding day, which is considered full day coverage, as well as the hourly rate you could expect from this type of wedding photographer. The average cost of wedding photographers and wedding photography packages in Nova Scotia is approximately $2000.
Beginner Photographer $250-$999 or $75-125/hour
Established Amateur $1000-$1999 or $150-200/hour
Semi-Pro $2000-$2999 or $225-350/hour
Professional Photographer $3000+ or $375+/hour
If you want the best wedding photography services for your wedding in Nova Scotia, do not be frugal when hiring your wedding photographer. Remember that the quality of the photography services you choose will correlate with the investment you are willing to make for your wedding day memories. To view my wedding photography prices click here.
Wedding Resources
1. Check out some of my favorite wedding advise blog posts…
Planning A Nova Scotia Wedding-a 12 months timeline.
20 Tips For Choosing the Perfect Wedding Venue.
Questions to Ask a Wedding Photographer
Do You Need A Second Wedding Photographer
Wedding Post Production
Must Have Wedding Photos
Wedding Photographer Cost Guide
Capturing your L❤VE story is my passion…let's chat!