Last Updated on September 23, 2023 by Sandra Adamson
The Perfect Venue for Your Seaside Wedding: Saraguay House, Royal Nova Scotia Yacht Squadron
Look no further then a Saraguay House wedding if you are a couple who wants a dreamy nautical oceanside wedding within the Halifax Regional Municipality! Also known as the Royal Nova Scotia Yacht Squadron, Saraguay House is located on the northwest arm of Halifax. With its unbeatable seaside views and versatile event spaces, Saraguay House is sure to be a beautiful backdrop to your special day.
My Favorite Saraguay House Weddings
If you're thinking about a Saraguay House wedding I would love to chat. Check out the love story weddings I've captured there!
The Saraguay House Wedding Venue
The setting is exquisite; guests are surrounded by towering evergreens while enjoying views of the Atlantic Ocean in the background. With plenty of parking for all of your guests. Inside Saraguay House, guests will find a cozy event space with a brick fireplace, exposed wooden beams, white-washed walls, wall to wall windows and beautiful hardwood floors – perfect for a romantic candlelit wedding reception. Saraguay House offers a one-of-a-kind venue for couples looking to tie the knot in Halifax Nova Scotia.
Wedding Ceremonies and Receptions
This historic sailing club venue offers wall to wall windows with stunning views of the Halifax harbour. Its spacious grounds are perfect for both intimate and grand weddings. A beautiful ivory gazebo sits beyond the yacht cub over looking the entrance to the Halifax harbour. A great focal point for any outdoor wedding. Or perhaps you are a couple who would prefer to have the beautiful ocean view as the backdrop for your wedding ceremony? This venue also offers large event spaces for the indoor weddings when the weather doesn't feel like cooperating.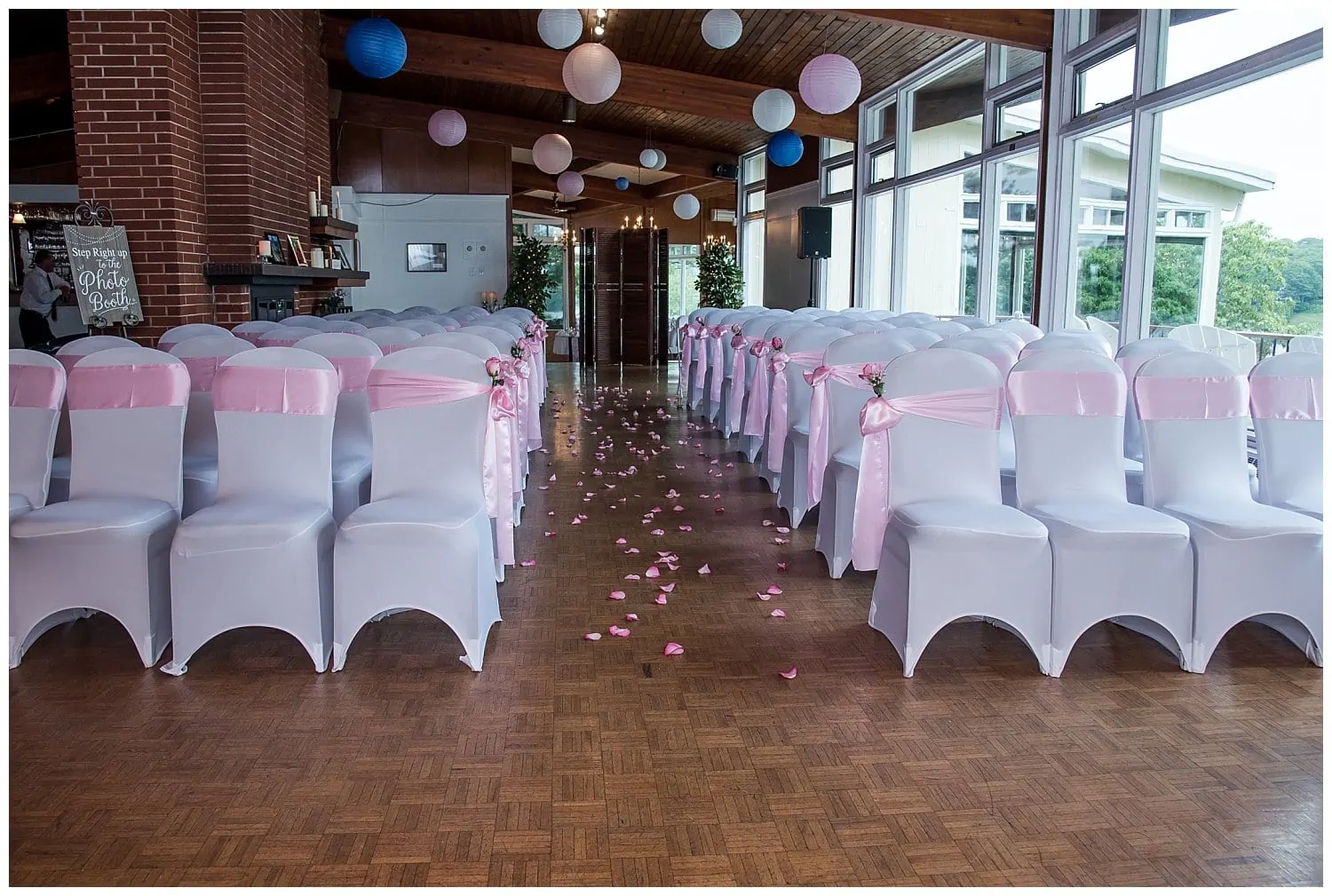 As well as being one of Halifax's most beautiful spots, Saraguay House offers expert event planners who are more than happy to help you plan your perfect wedding day at the Royal Nova Scotia Yacht Squadron. With its stunning location, professional staff, and expert catering services, Saraguay House is sure to provide you with an unforgettable wedding experience that will take your breath away.
Saraguay House Wedding Grounds For Photos
For a wedding photographer the grounds are a dream. So many choices, the gazebo, the seaside view, the rustic wooden wharf jetting out over the ocean to the forest of trees that line the property. Your wedding images will be amazing with these backdrops.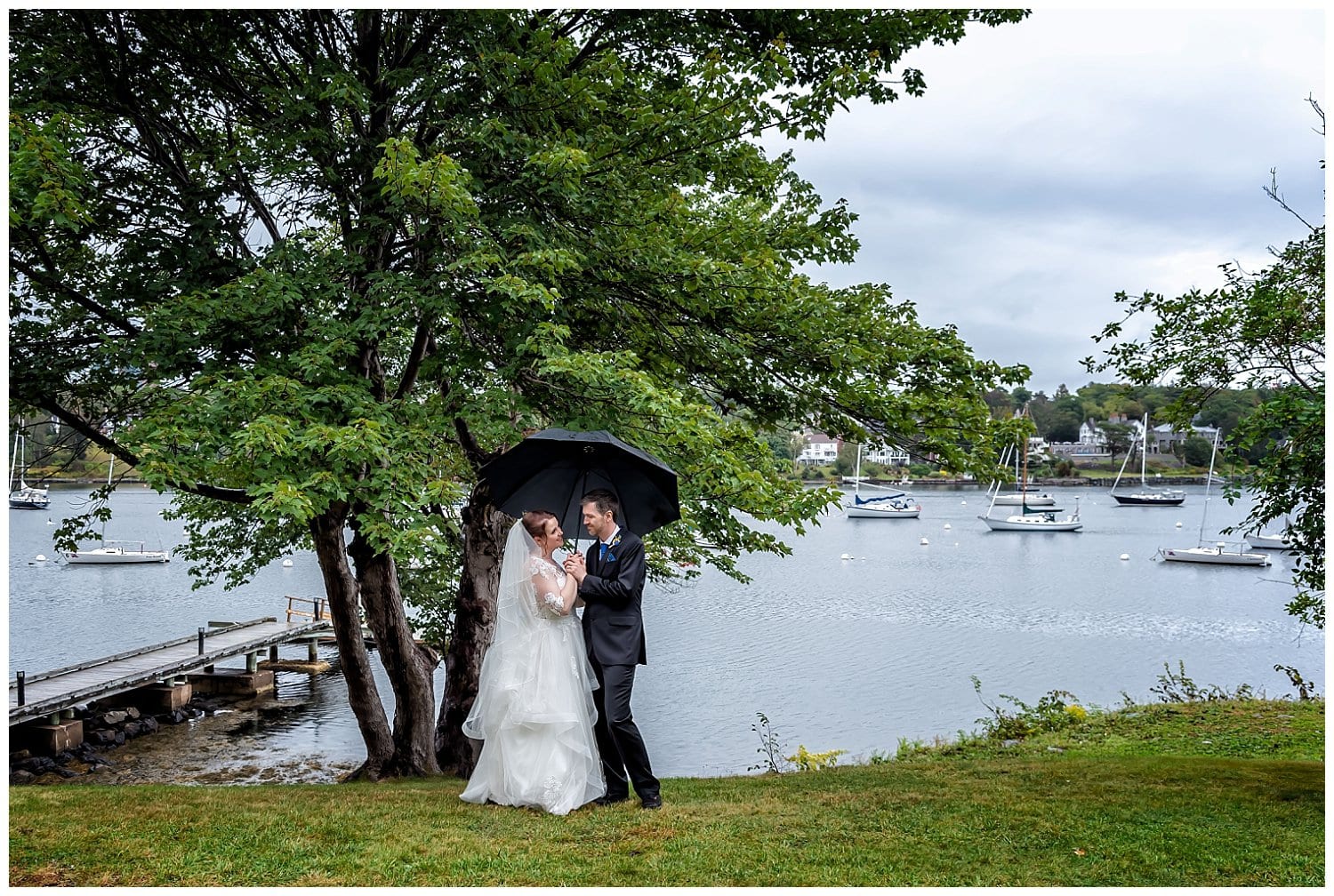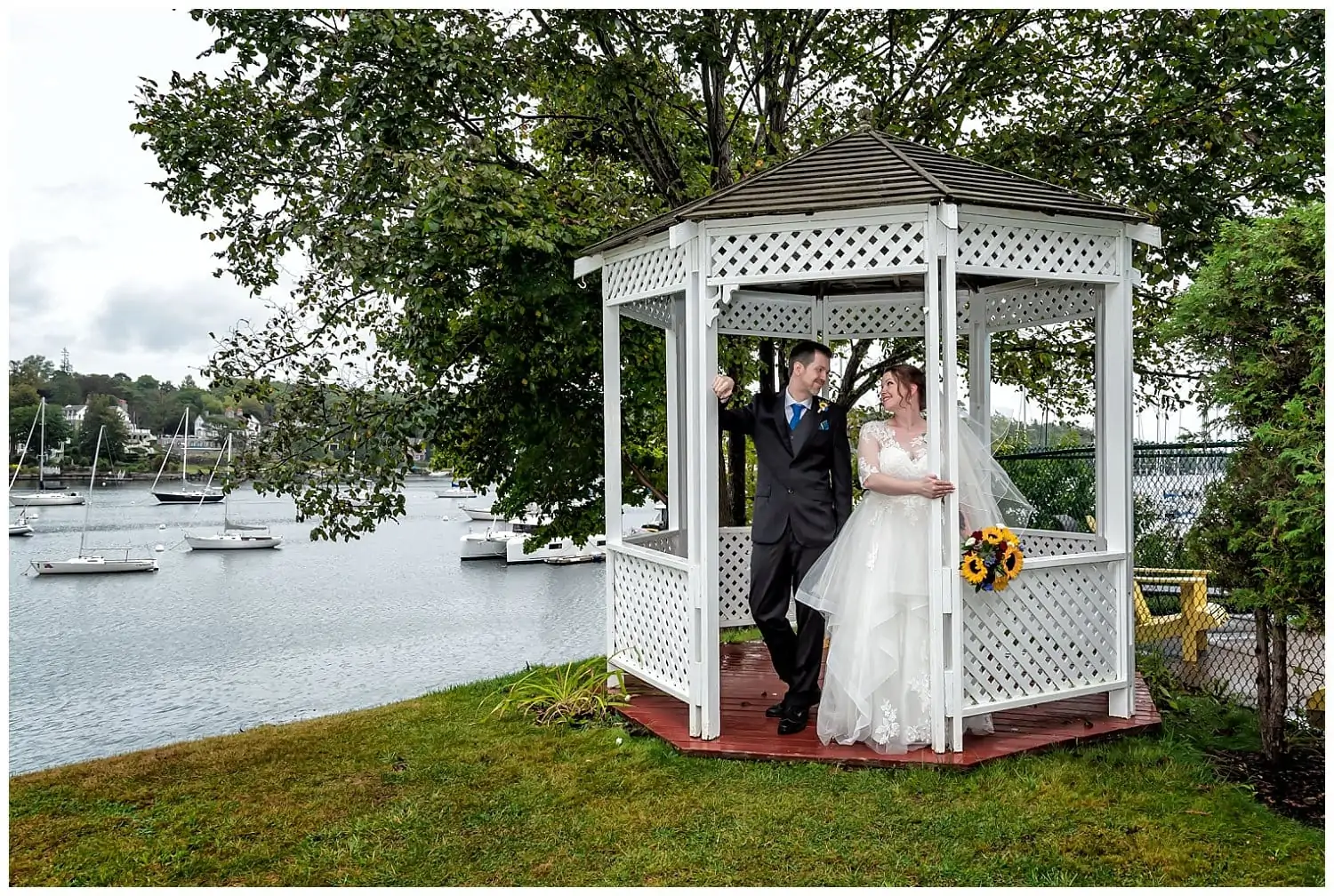 Information on Saraguay House Weddings
Have I enticed you enough with the wedding photos I've highlighted so far? Here's a little bit of information on this amazing wedding venue. I hope it helps you imagine what your dream wedding could be like, if you were to choose this venue. Rates or capacity numbers listed are current at the time this blog post was first published. They and are subjected to change at any time.
Starting Price
The Saraguay House rental fee is $1350 granting you exclusive use of the property + $500 Ceremony fee. The venues catering ranges from $35 to $50/person for a three course meal.
Guest Capacity
Saraguay House has several large event rooms to host all of your wedding needs and can accommodate 115 guests.
What's Included With Your Rental
Saraguay House provides serving staff, tables, chairs, glassware, tableware, podium, projector, microphone and signing table.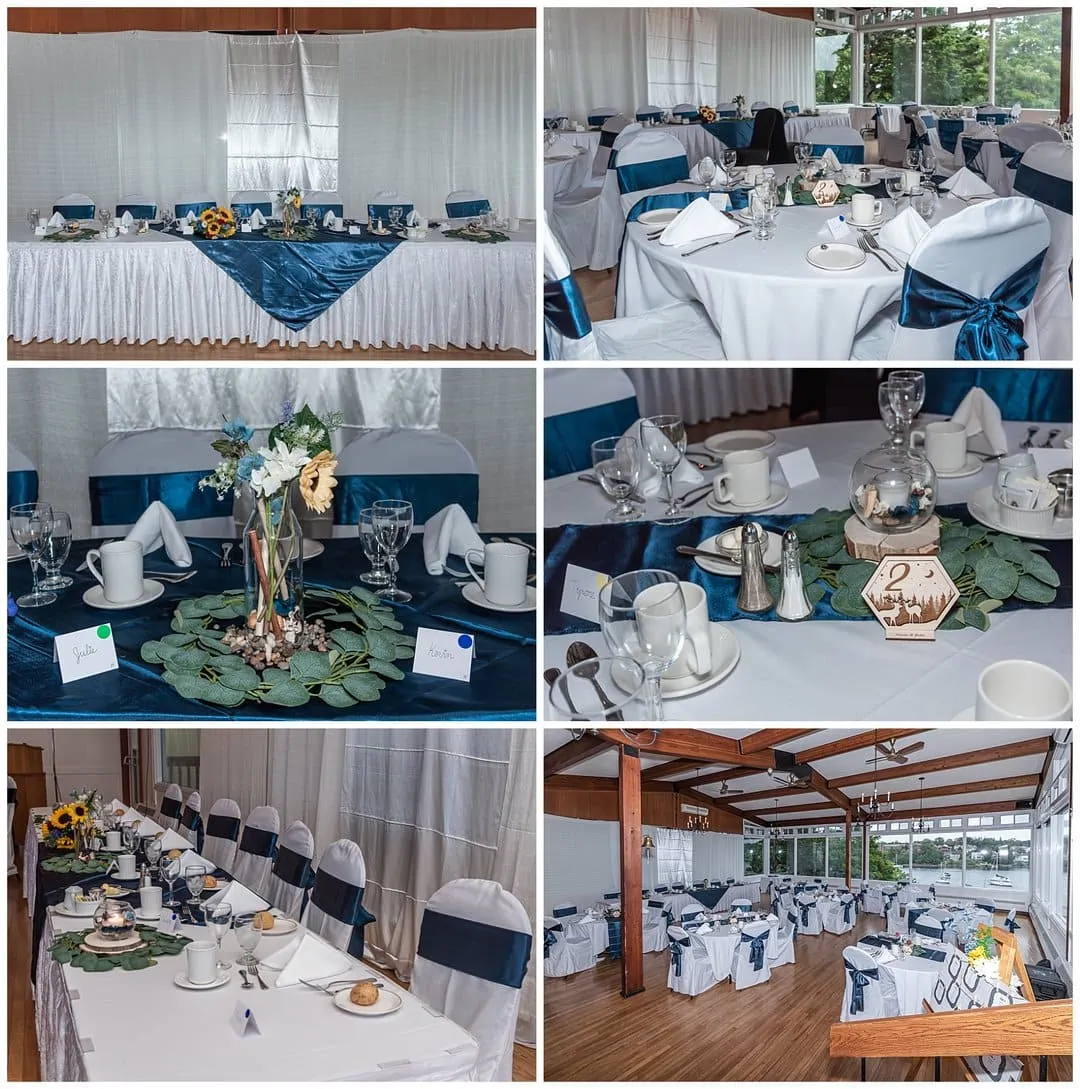 Event Coordinator
Saraguay House has a very professional, experienced event coordinator and a knowledgeable team to make your wedding planning effortless.
Permits and Restrictions
Wedding Permits and Other Vendors
No special permits are required by couples. Don't forget your marriage certificate, it's the only permit you need. Couples may hire any wedding vendors they like for their wedding.
Alcohol Restrictions
Saraguay House has a functioning bar for cocktail hour and supplies all food and beverages.
Wedding Restrictions
Setup time starts at 8am the morning of your event and cleanup must be finished by 12:30am.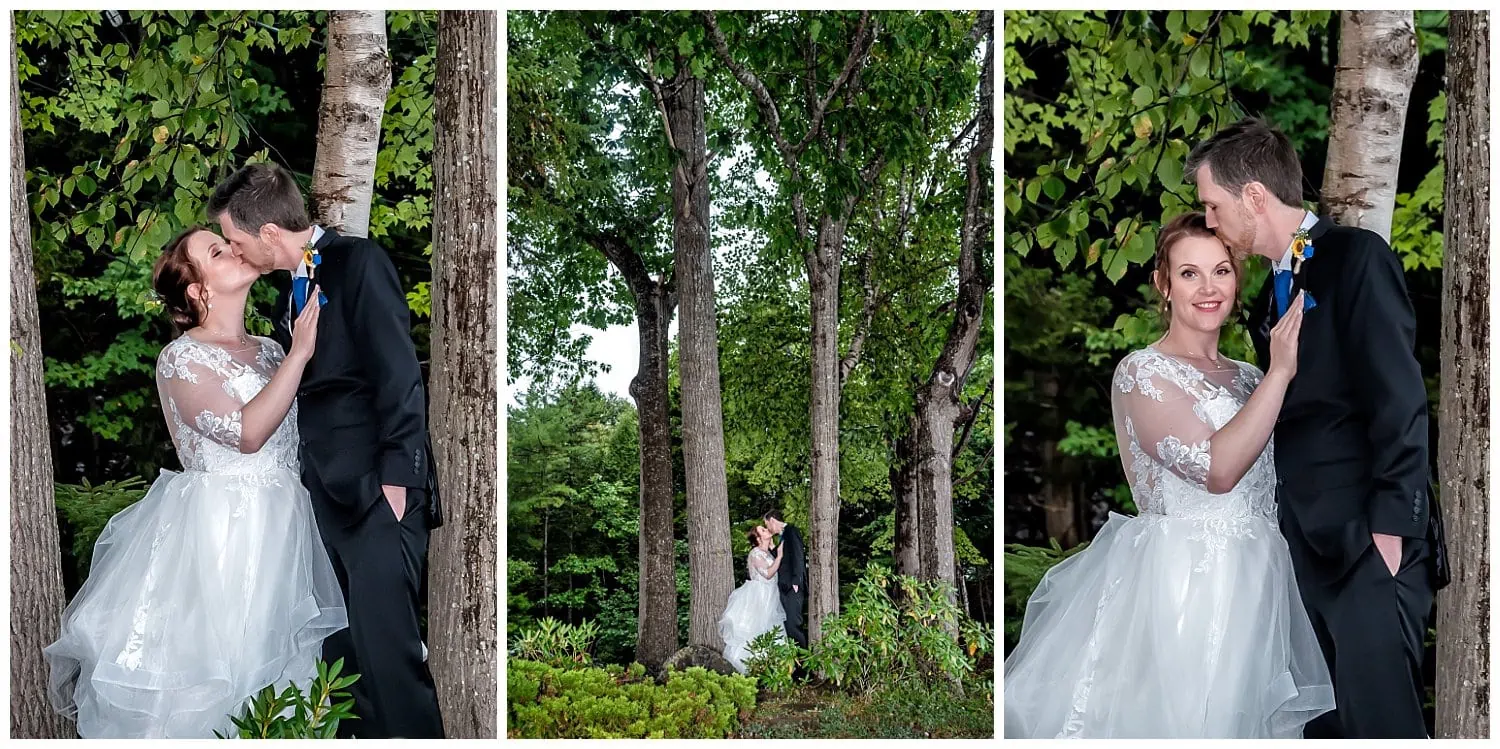 Contact Information
(902) 477-5653
functionmanager@rnsys.com
Saraguay House Website
Conclusions
Whether you're hosting an intimate wedding or a large-scale wedding event, this stunning venue is sure to leave your guests speechless. With its unbeatable views and versatile event spaces, Saraguay House is sure to be a beautiful backdrop to your special day.
Wedding Resources
1. Need help planning your wedding check out the knot and weddingwire!
Capturing your L❤VE story is my passion…let's chat!